Management Objectives of Our Mill
Customer Satisfaction:
Customer satisfaction is our highest priority, and we never fail to exceed the customer's expectations!
Making our customers happy and satisfied is another key management objective of Jauharabad Sugar Mills Limited. Whether we work directly with clients regularly in a service field or we sell products anywhere, achieving a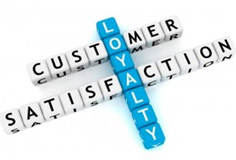 fruitful relationship with our customers is an extremely important goal for us.Our commitment to providing a quality sugar product extends to the level of quality delivered. Customer satisfaction is our top priority and we'll endeavor to maintain our status of 100% customer satisfaction.
The Performance Management System in Jauharabad Sugar Mill Ltd. aims at:
Giving a sense of direction and challenge to the individual and their team through role clarity.
Helping different functions and departments to go beyond targets and benchmarks and take quantum jumps.
Creating a supportive and empowering culture in the organization.
Identify talent for succession planning.
Identifying employees with long term growth potential.
Identifying employees performing below expectation and what inputs are required to improve their performance.
To ensuring growth of employees for organizational perpetuity.
Creating total Quality Environment by enhancing the commitment of people in terms of productivity, quality, technology, structure and systems.
Business strategy:
Strategic intent:
To be the most efficient sugar and downstream product manufacturing company in Pakistan.
To emerge as the lowest-cost sugar and sugar derivatives producer in the world.
To optimize returns from cane through the value-added utilization of sugar, molasses and bagasse.
To increase profits sustainably in real terms and maximize returns on capital employed through cost leadership, innovative technology and employee engagement.
Objectives:
To enhance shareholder value by optimizing long-term returns and business growth.
To emerge among the world's most efficient lowest-cost producers.
To achieve balanced operational, social and environmental performance.
To provide employees with a safe and healthy working environment.
Goals:
Growth:
To expand the Company's sugar production.
To consolidate and improve the profitability of downstream products and further develop new appropriate applications.
To maximize the use of bagasse and biomass for co-generation electricity.
To seek opportunities for sugar and downstream products.
 Profitability
To achieve a competitive return on shareholders' funds; increase profits on an on-going basis in real terms.
To enhance the quality and quantity of the bottom-line.
 Asset management
To manage investments in fixed assets and working capital, leading to the most efficient use of funds employed; within reasonable gearing and interest cover.
Product development
To consistently deliver quality products and services to customers.
To undertake research and development to improve returns, and develop new products and applications, from its core commodity products using every stick of cane.
To be proactive in identifying customer needs.
 Corporate governance
To manage the Company in an efficient, accountable, responsible and transparent manner.
To be socially responsible; maintain appropriate ethical, environmental and risk management standards.
To take cognizance of all stakeholder interests